Season 1, Episode 5 - Color Theory with Interior Designer Rhea Mader
Join me for this delightful conversation with interior designer Rhea Mader, as we learn about how colors can affect our mood, our behaviors, and our well being. Also, I talk about a little experiment I did with our 5 year old involving switching placemats to see if I could change habits in this picky eater.
Rhea Mader is a holistic interior designer specialized in eco-friendly and evidence-based design for wellness. She is a LEED Green Associate, Certified Living in Place Professional, and an award-winning senior living and hospitality interior designer. Rhea is also the host of Rhea's Haven, a podcast about green design, aging gracefully, philanthropy, slow living, and accessible design.
Occupational Therapy + Gerontology + CAPS
About your host: Nichole Kain is a universal design and aging-in-place consultant, her work is based in solid research and guided by a deep appreciation for the power of place and importance of personal choice.
To connect, collaborate, or just learn more about Nichole and her work, please visit: www.homeandplaceproject.com
Want to be social? You can also find Nichole on Instagram, Facebook, and LinkedIn
Bonus Interview!
Rhea is such a joy to talk with.
Click here and listen to the time she interviewed me!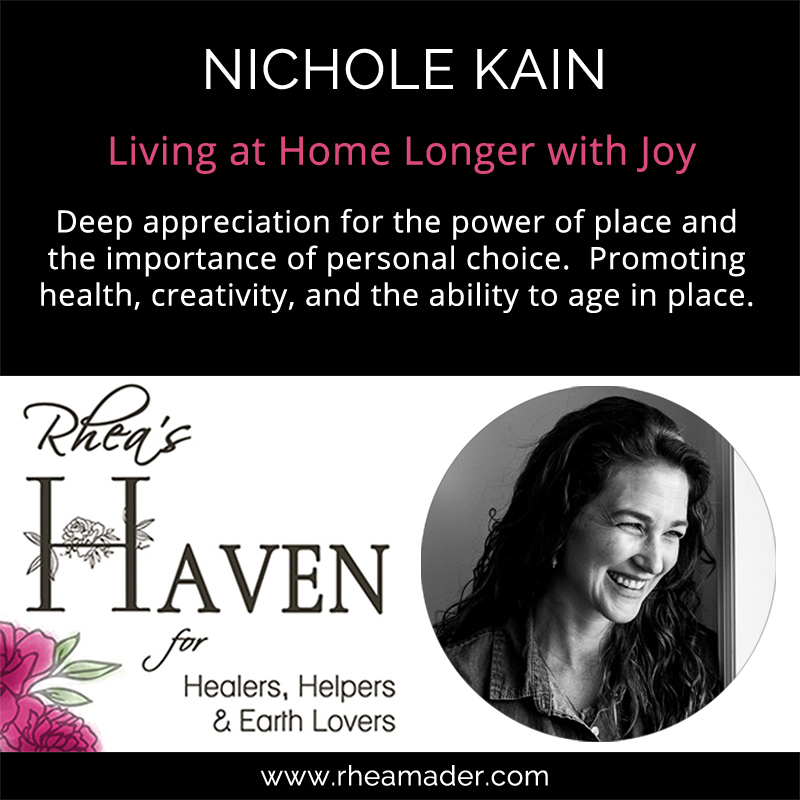 Visit Rhea's website or find this episode wherever you listen to podcasts.